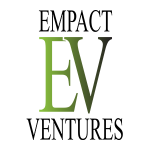 Empact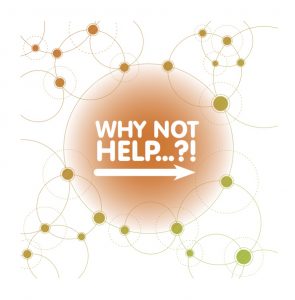 Ventures helps entrepreneurial organisations, startups and non-profits to create social and/or economic impact through collaborative initiatives and partnerships. This supports them to develop new projects / ventures, achieve consistent growth and/or help them to become sustainable.
Our clients include, Best-known entrepreneurial organisations like StartUp Britain
and The Venus Awards
We are focused on helping people, startups and causes that have 'Empact' i.e. they engage and support many others through enterprise initiatives that create impact – whether social or economic. We are supporting LGFF in creating the foundation for a brilliant Campaign.
Empact = Enterprise & Impact
---

Beauty Bank
This is a professional service for salons who are in need of short-term therapist cover during staff holidays, pamper parties, busier salon periods or staff absence. Our therapists are an exclusive group of elite therapists who provide a high standard of work, they are regularly trades tested and strive to provide a wealth of expertise and knowledge to your salon.
Nicky has been fantastic with supporting the campaign and is supporting us with talks all across the UK.
---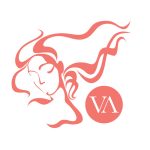 Referred to as the Working Women's Oscars, the Venus Awards were formed in 2009 to recognise, reward and celebrate local working women in business.  The Venus Award
s began in Dorset and has since exploded into other regions across the country. Culminating with an annual National Final that truly represents the inspirational women who balance and juggle their lives relentlessly and unconditionally, who inject their communities with a sense of feminine robustness and
solidity only a woman can provide.
Venus are supporting the Look Good Feel Fab campaign by helping us to find award winning or award worthy care service providers and therapists/salon owners across each of their regions..
---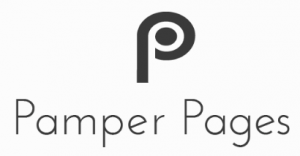 Pamper Pages is a high quality, unique business directory unlike any other. Our team have over a decade of experience within the pampering industry, and we are passionate about building a platform to promote and empower businesses and brands, without devaluing their offering.
We are not a discount website. We have partnered up with some of the UK's best salons and spas, and the some of the world's most exclusive brands to start a community that aims to provide our users with the knowledge to make the best choices for them.
So whether you are looking for a quick facial locally, or a recommendation for the best place to indulge in a luxury spa break, you'll find it on Pamper Pages.
Pamper pages is supporting LGFF to find Salon and Therapist volunteers across the UK.
---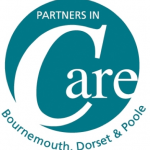 Established in 2000, Partners in Care (PiC) is a non-statutory, multi-stakeholder partnership working to raise the standard and quality of adult social care across the pan Dorset area. We offer advice, support and guidance around workforce planning, development and training and run local networks and events for adult social care staff to share good practice and are funded through bidding for projects and contributions from key stakeholders. We work closely with organisations on a number of projects, including partners from other European countries.      With its extensive knowledge of the sector.
---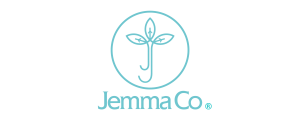 JemmaCo is the campaign partner for Look Good Feel Fab.
JemmaCo's aim is to change and improve massage techniques for Beauty Therapists. Creating easy to learn specific techniques and procedures, to create a personalized and power healing treatment, and to enhance ones well being of their mind, body and soul. JemmaCo makes handmade energizing products to enhance massage treatments, to meet the client's needs and help them on their personal self help journey.
JemmaCo Healing Harmony Beeswax is given to each of the volunteers for the campaign helping them to save on product costs. The product is great for any form of massage; hands, feet or body massage
---

Since 2009 SpaStaySelect have been a premier UK spa booking and recommendation website, specialising in luxury hotel and spa destinations.
Our website visitors can find luxury spa days or spa breaks, pamper events, hen party/bridal days, or girly weekends at city day spas, luxury spa hotels, friendly local spa salons, as well as they can find fun activities, lifestyle products and alternative accommodation providers – all in one place- on SpaStaySelect website!
We are happy to support the Look Good Feel Fab campaign – and would encourage therapists and spas to take part in this caring initiative!
---


West Midlands Nail and Beauty Academy run many different courses from Beauty courses to NVQ courses. All courses are led by an award-winning trainer who has over seventeen years in the industry. They are short, intensive and delivered in small class sizes to ensure you start earning from your newly acquired skills faster. They believe in one to one tuition and our small class sizes ensure you receive adequate attention from your tutor.
---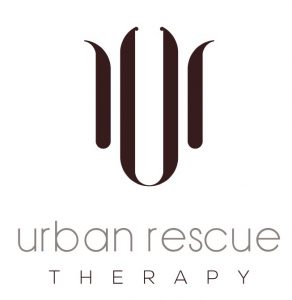 "Established over 10 years ago, Urban Rescue Therapy has cemented it's position within the industry to become one of the leading providers of luxurious Mobile Massage Therapy within central London's prestigious Mayfair, Knightsbridge, and Kensington (as well as surrounding areas), working with leading 5 star Hotels and Spa's, to provide high-end therapeutic care by our highly skilled therapists – who have been selected exclusively for their multidisciplinary approach to massage, that allows them to draw from a much wider range of techniques – that not only gives them the edge over their contemporaries, but also puts them at the forefront in providing the next generation in mobile massage therapy, as well as the highest level of customer service; These are the standards by which Urban Rescue Therapy came into being, ones that have become synonymous with our company's profile.
We believe that massage is not only a luxury afforded by the rich or famous, but a necessity for every individual, young and old alike, which is why we were thrilled to be a part of the 'Look Good Feel Fab' campaigned orchestrated by Jemma Cooper, by donating our therapists time and skill to help those who need it the most."
---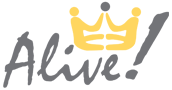 Alive! is a charity dedicated to improving the quality of life of older people in care through meaningful activities.
Alive! is one of the leading practitioners in the UK of meaningful activity for older people in care.  We provide fun and dynamic activity sessions to encourage creativity, celebrate life stories and get the circulation going.
We are different to other activity providers because we enable older people to shape the content and direction of Alive! sessions, which include the use of new technology, guided reminiscence, creative, energising and physical activities. We entertain but we are more than entertainers. We engage older people in meaningful ways using a variety of tools and techniques tried and tested over the last 10 years.
---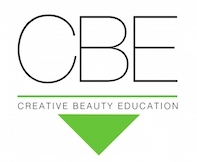 The Creative Beauty Group is the fastest growing nail & beauty education provider in the UK. Built on a solid foundation of certified nail & beauty training courses and leading brands such as Gel II™, Exposed Sunless Solutions™, Lashnv™ and Pure Organics™. Choosing the best nail training course, lash course or spray tanning course has never been easier. Browse our courses, look through our list of UK Educators and then call one of our friendly and knowledgable advisors to discuss how we can help you to start or further your career on 01202 876734