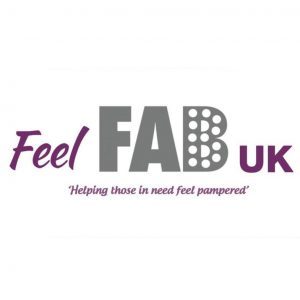 The Look Good Feel Fab campaign during January 2017 was a great success with over 250 hours volunteered in over 10 cities all over the UK. We've had some amazing feedback from our volunteers from our campaign and thanks to that feedback the team have decided to rebrand and launch Feel Fab UK!  Many of our volunteers voiced their love of the campaign and wanted to continue so Feel Fab UK are launching a 4 week programme. Teaming up with hundreds of salons and therapists Feel Fab UK plans to offer support to care services, end of life care and their families. Throughout the year, salons and therapists will offer a little of their time over a 4 week period for free giving people in need a little pamper, whether that's a hand massage, a mini makeover, a pedicure or any treatment that helps that person to feel fab.
The team at Feel Fab UK are now focusing on building the care organisation list so we can offer more places to support around the UK. If you or any other therapists think would be interested in joining then please get in contact.
We would like to take this opportunity to thank you very much for your support we couldn't have made the campaign a success without you so THANK YOU!
The Feel Fab UK Team
x